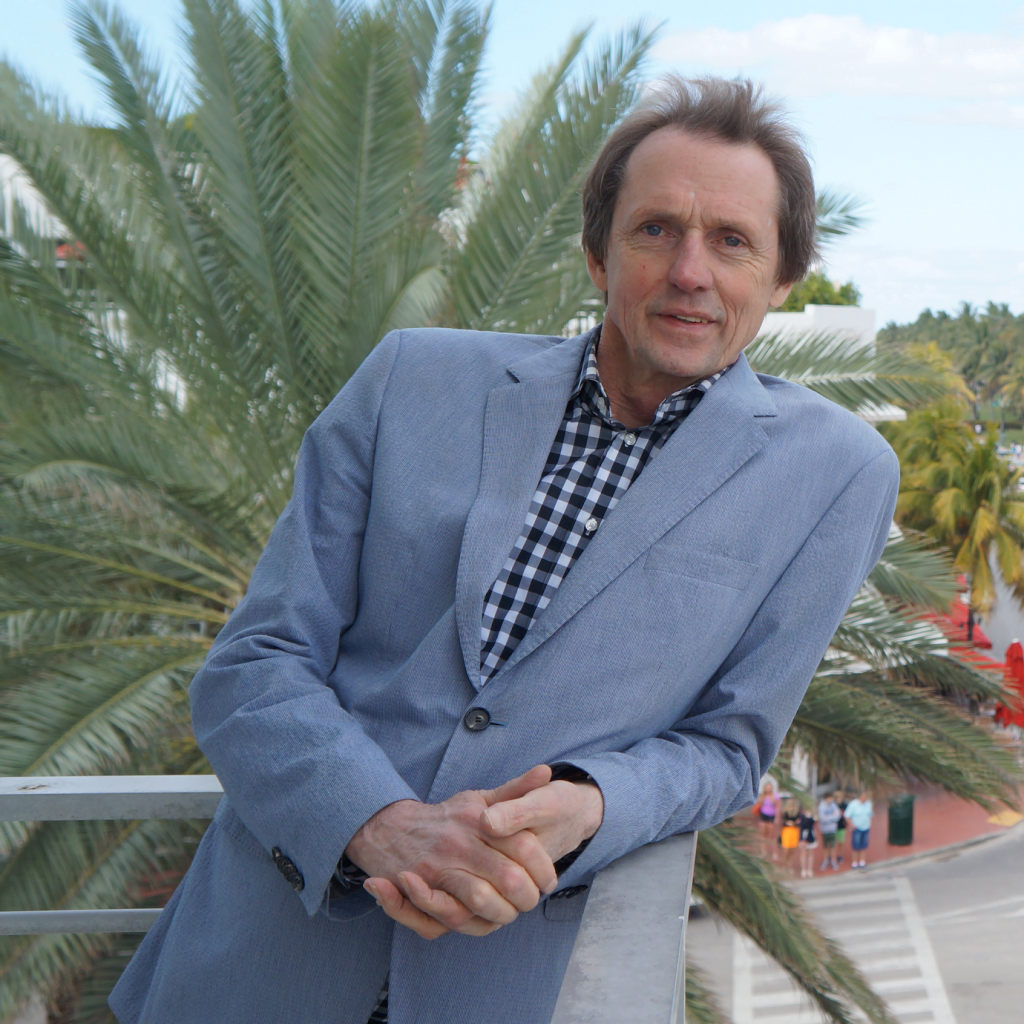 Joseph Starita is an author and professor at the University of Nebraska College of Journalism and Mass Communications. Starita spent 13 years at the Miami Herald, serving as the paper's New York bureau chief from 1983-1987. While at the Herald he spent four years on the Investigations Team, where he specialized in exposing unethical doctors and lawyers. One of his stories, exposing how impoverished Haitians were being used to extort insurance companies, became a Pulitzer Prize finalist in local reporting.
In 1992, Starita returned to Nebraska, his native state, and began working on a project about five generations of a Native American family titled The Dull knifes of Pine Ridge- A Lakota Odyssey, which was published in 1995. In 2009 Starita published a work on the life and death of Ponca Chief Standing Bear titled: I Am a Man: Chief Standing Bear's Journey for Justice. Most recently, Starita released A Warrior of the People: How Susan La Flesche Overcame Racial and Gender Inequality to Become America's First Indian Doctor, in 2018. Starita's works have been translated into six foreign languages, have been nominated for a Pulitzer Price, and the Leo Reano Award, which is a national civil rights award for his work with the Native American Community.
Check out Joseph Starita's recommended books below:
–Just Mercy by Bryan Stevenson
–The Underground Railroad by Colson Whitehead
And this is what I would say about my attraction to these kinds of stories, in general, and what I loved about each of these three books, specifically. To wit:
"We are, it is often said, a nation of immigrants – a nation cobbled together from the restless, sometimes desperate spirits of ancestors who moved from their home base across an ocean with the idea of staying put in America, a place where they could make something of themselves. But I have always been attracted to the stories of two groups who were not – and have never been – a part of that traditional immigrant narrative: the Native Americans who were already here and the African Americans who arrived in chains. Consequently, it is not surprising that writers whose ancestors endured Trails of Tears and decades of enslavement consistently turn out riveting stories carved from their cultural heritage, powerful stories often littered with many of literature's great themes.
So it is with Bryan Stevenson's Just Mercy, a haunting piece of nonfiction I recently read about one man's decades-long crusade to bring humanity and justice to the inhumane and unjust world of Alabama's death row. It is often a painful, debilitating look at who we have been – as a people and a nation – but, in the end, provides plenty of inspirational firepower to up our game, to take charge of conditions and situations that we all have some degree of control over.
So it is, too, with The Underground Railroad, a novel of breathtaking risk and courage that funnels the reader into the body and mind of a young, female runaway slave. It's a story that offers up an almost magical cocktail – part fantasy world and part stark, naked history – and never quite lets you off the hook. Long before the last page, you will have plenty to think about, plenty of opportunities to examine how the past informs the present – and what it portends for the future.
And so it is also with LaRose, the latest novel from Louise Erdrich, who deftly explores the many complications that arise when a Native man accidentally kills his best friend's son and offers up his own boy to try to heal all of their wounds. Once again, Erdrich masterfully creates a Faulknerian landscape of characters and places, beautifully balancing the full range of Native humor and tragedy in the most human of terms."
*Picture of Starita taken from his website