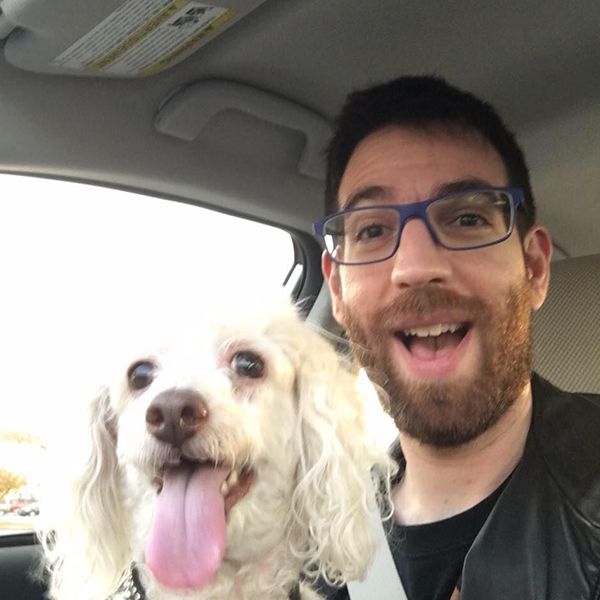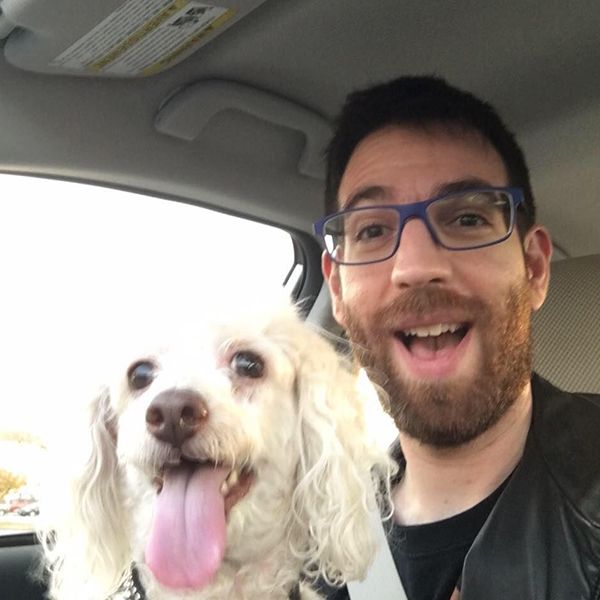 BJ Mendelson is an author, and speaker, best known for his works Social Media is Bullshit, and The End of Privacy, as well as the comic book series Vengeance, Nevada. Mendelson has written for The Wall Street Journal, CNN, Mashable, Forbes, as well as appearing on MSNBC, CNBC, CNN, Yahoo! News, the CBC, TechCrunch, The Huffington Post, and many other national outlets. Speaking on many different subjects around the world including marketing, privacy, and social media's effects on society, Mendelson has made appearances at many different conferences including South by Southwest, Social media Summit, multiple different colleges, and even the United Nations.
If you would like to stay up to date with Mendelson, check out his website, Twitter, Instagram, as well as his Patreon.
Below are five books BJ Mendelson recommends everyone reads:
1. Poking a Dead Frog by Mike Sacks
I think it's important for people to understand how creative's think. We're quick to dismiss comedians and comedy writers, but simultaneously tell people how important content is. It doesn't make sense to me. So having a deep appreciation of these people, their process, how they look at the world, is incredibly helpful and informative. Not only from a business and marketing point of view but also from that of a fellow human.
2. The Dark Knight Returns by Frank Miller
One of two graphic novels that often appear on lists of the best books of the 20th Century, the Dark Knight Returns was the standard bearer for Batman stories, not to mention grim and gritty '80s and '90s films that followed its release. It tells the story of an aging Batman drawn out of retirement from his inability to let his past, and his promises go. If you leave the superhero theatrics aside, it's a great story. The fact that its Batman just makes it better.
3. Don't Make Me Think by Steve Krug
Web Usability, and the thought that goes into how things look on the Web, is a lost art. People don't appreciate it. They don't stop and ask themselves how users will respond to the look of things, and then they get mad when no one clicks on anything or converts on their expensive campaign. This was the first book I read on the subject, and still today remains one of the best, along with Krug's additional work. If you're making your future users / customers think, you're doing it wrong online, and Krug tells you why.
4. How To Win Friends and Influence People by Dale Carnegie
Branding, particularly personal branding, really owes its existence to this book. And the funny thing is that even Carnegie tells people he was just recycling stuff Jesus and Abraham Lincoln said. And yet, here we are almost a hundred years later still repeating and rehashing things from this book. If anyone has any questions or thoughts. Don't buy another book on branding, go to the library and read this one instead.
So here's the deal with this book. It's not great for people like me because it's overly simplistic and Berger completely misses some huge things. But in his defense, he wouldn't know what those things are unless he was working directly on those campaigns. That's the nature of the ad business. You don't need to know that a large soap company bought millions of fake views or likes and then did a PR campaign to brag about how "viral" their thing was. So with Berger's book, it's honestly the first viral marketing book that I've read where I thought to myself, "Close enough" and felt comfortable telling others to read it. That's why it makes the list here. It's useful to a point, and for most people, that's all they need to know.